Attorney Profiles
Jeremy C. King
Jeremy King concentrates his practice in real estate, business transactions and business litigation.  He represents closely held businesses of all sizes in issues ranging from business formation, contracting, commercial real estate, land use and regulation, property tax, and mergers and acquisitions.  Jeremy also represents individuals in real estate transactions, real estate and contract based litigation, and alternative dispute resolution.  Jeremy has experience working with farm and agricultural interests throughout Eastern North Carolina, as well as serving as a consultant on out of state agricultural projects.
Jeremy is a member of the North Carolina and Pitt County Bar Associations and is licensed to practice law in both North Carolina state courts and the United States District Court for the Eastern District of North Carolina.  Jeremy is a graduate of the University of North Carolina at Chapel Hill School of Law and has practiced law in Greenville since 2002.  Jeremy is also a proud alumnus of the University of South Carolina and a graduate of Rose High School.  In the community, Jeremy has served on the Pitt County Board of Equalization and Review since its inception in 2004 as Chairman (2007 to present) and Vice-Chairman (2004-2007).  He also serves as counsel to Greenville Community Shelters, Inc. and actively served on the Board of Directors from 2003-2009.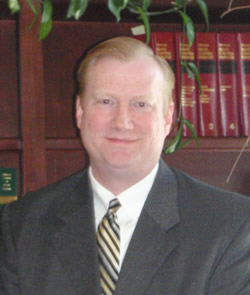 Conrad E. Paysour, III
Conrad E. Paysour, III was born in Lincolnton, North Carolina in 1961.  He graduated from Lincolnton High School in 1980.  In 1985, he earned a degree in economics and history from The University of North Carolina Charlotte.  While attending UNC Charlotte he was awarded a Davenport Scholarship.   In 1988, he graduated from the College of Law at the University of Tennessee and later that year became licensed to practice law in the State of North Carolina.
Mr. Paysour has been married to Jan Long Paysour, a native of Williamston, for 20 years.  He has lived in Greenville, North Carolina since 1999 and is an active member of the community.  He has served on the Board of Advisors of the Salvation Army as well as The Family Violence Program which is designed to prevent domestic abuse.   He is an active third degree Master Mason and has served as the Master of Greenville's Crown Masonic Lodge.  He has also served as the Secretary and President of the Belhaven Lion's Club and was a charter member and first President of the effort to save Belhaven's historic John A. Wilkinson School.
In 2009, Mr.  Conrad Paysour, Mr. James Lanier and Mr. Jeremy King formed the law firm of Lanier, King and Paysour.  Prior to that, Mr. Paysour had his own practice in Belhaven and was a partner in the firm of Mattox, Davis, Barnhill, Paysour & Edwards.
Mr. Paysour is a long time member of the North Carolina State Bar and the North Carolina Bar Association.  He is admitted to practice law before all of the Courts of North Carolina, the United States Federal District Court and the United States Federal Bankruptcy Court.    He has a general law practice but also emphasizes the practice of consumer bankruptcy law, residential and commercial real estate and business law.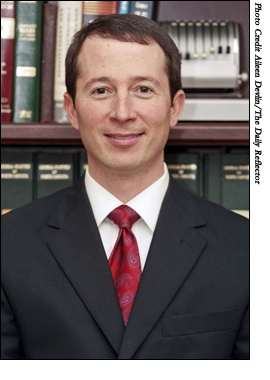 John Criscitiello
John Criscitiello focuses his legal practice on criminal defense and civil litigation.  John spent over five years as an Assistant District Attorney in Pitt County where he handled thousands of felony cases in both District and Superior Court.  Over thirty of his Superior Court cases were tried before a jury.   In his current practice, he represents individuals charged with any criminal offense in both state and federal courts.  John handles all traffic violations, alcohol related charges including DWI's, and drug offenses.  He also practices in Superior Court where he represents individuals charged with serious felonies which may result in jury trials.  His experience as a former prosecutor assists clients in resolving legal problems to their satisfaction.  John brings both focus and determination to each client matter and uses his knowledge of the criminal court system to advise clients on the potential range of outcomes.
In addition to his criminal practice, John also represents businesses and individuals in general civil matters including federal and state court litigation, collections matters, business formations and transactions, and business disputes.
John is a member of the North Carolina State Bar.  He is also admitted to practice in the Federal Court system.
John is a graduate of Campbell University School of Law and the University of North Carolina at Chapel Hill.  He grew up in Plymouth, NC and is a graduate of Plymouth High School.   In his leisure, John enjoys hunting and fishing.  John Criscitiello, pronounced Cris—c—t—ello is often referred to as 'John C'.